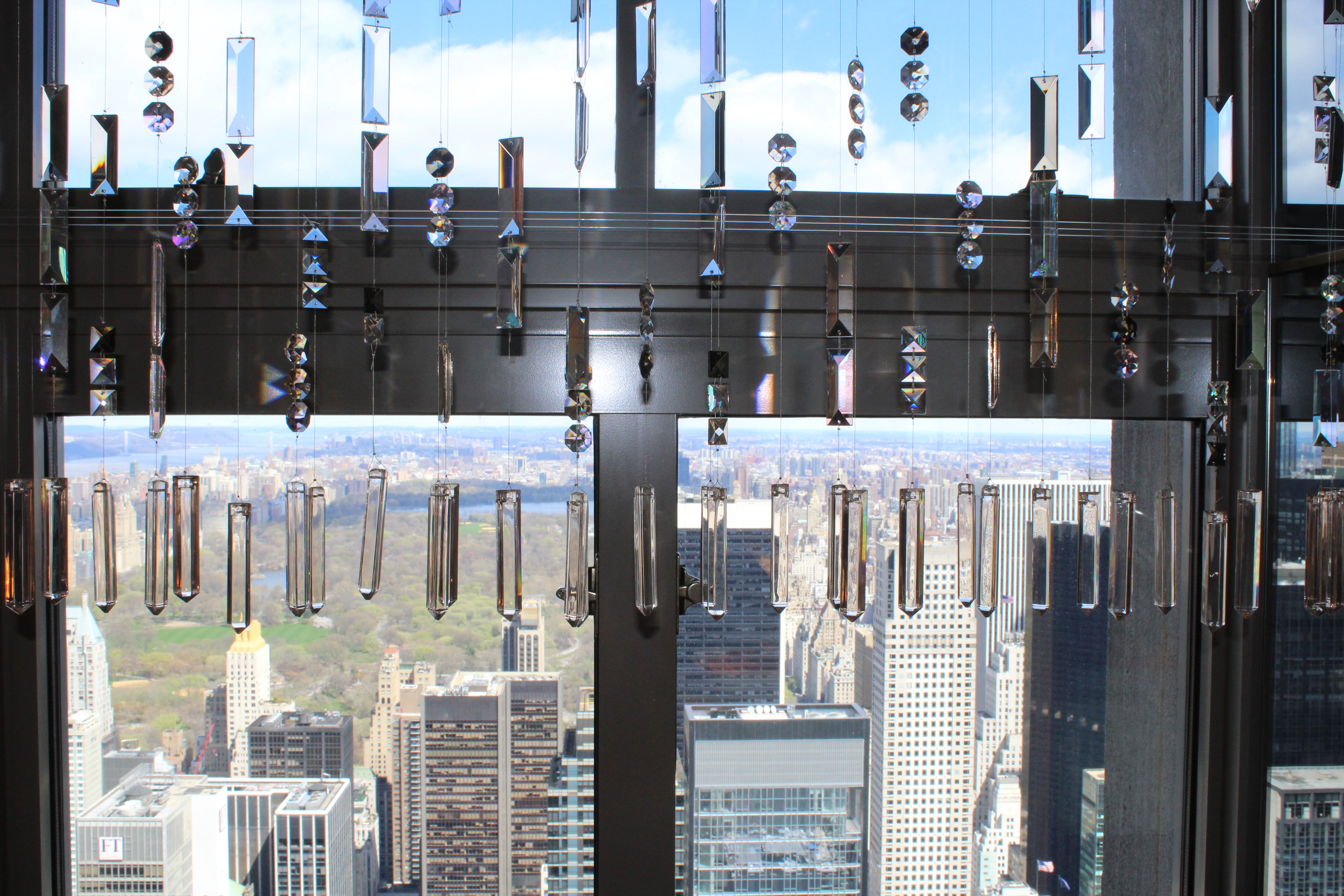 Somewhere over the….
Let me tell you about my Rainbow Room experience. As I enter the elevator, so much is running through my head. I have heard some amazing things about this place, and I was about to experience it for myself! As the elevator opens to the 65th floor, the view takes my breath away. The amazing skyline of NYC distracts me from the hostess asking me my last name. I finally get it together, and start walking into the dining room. You know that song by Sia, Chandelier? That it the first thing that came to mind as I walked to my table. The amazing Chandelier in the dining hall perfectly sparkles as the sun hits it. I can totally understand the "Rainbow" reference.
The cutest waitress comes over and explains the way brunch works. You can start at the buffet, and then order off the menu. OMG was I excited. First things first, HONEY MUSTARD BACON + WALNUT MONKEY BREAD. After I had a few slices OF BOTH, I then decided to read the menu……chocolate chip pancakes, buttermilk fried chicken sandwich, truffle mac & cheese, lobster omelette, and of course the most amazing cakes and desserts. WHAT a great unforgettable dining experience!