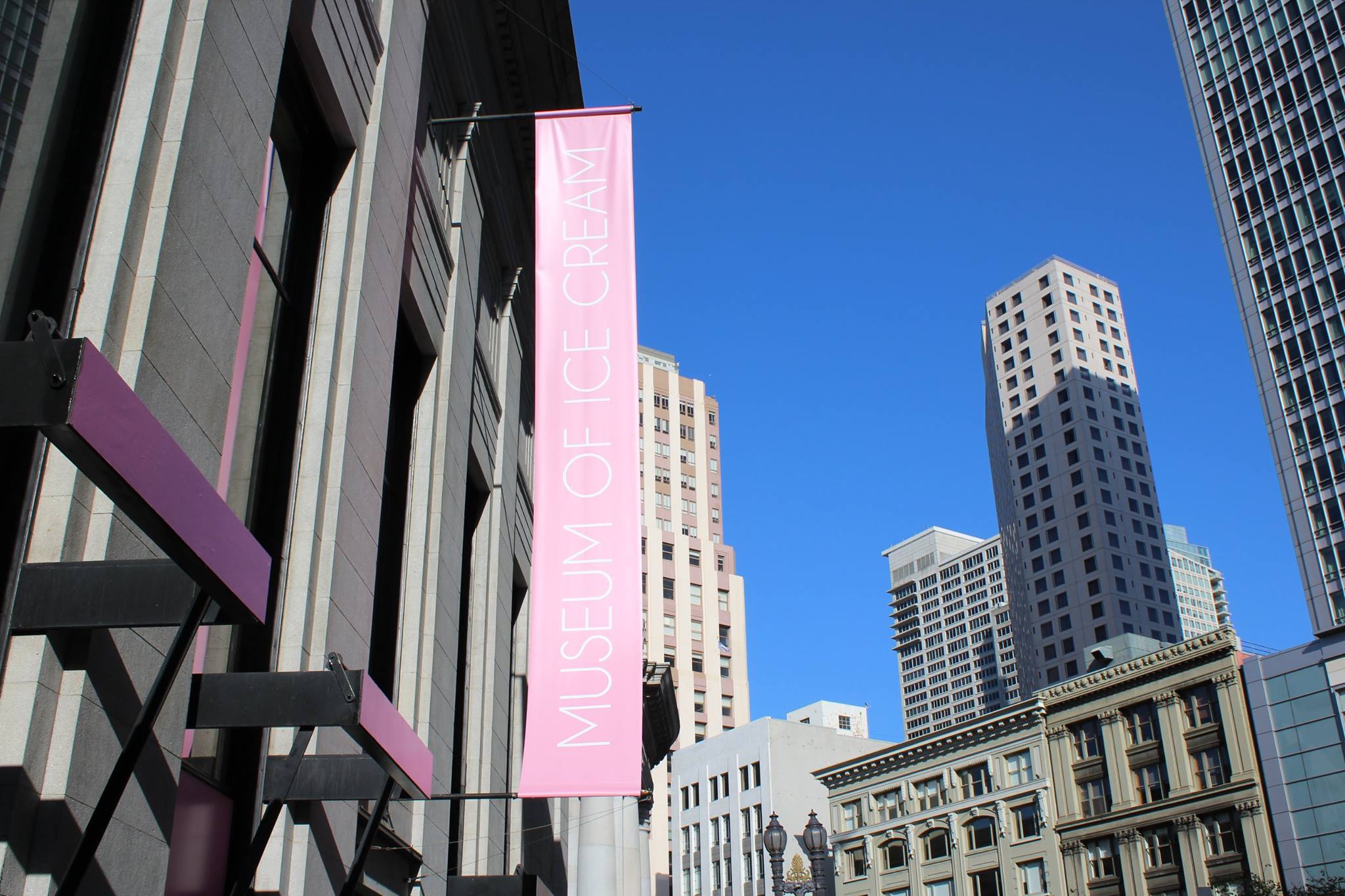 6 words.
Museum of Ice Cream San Francisco
. The shortest trip I have ever been on but I can truly say, I have no regrets. This past weekend I traveled to San Fran for the opening of the Museum of Ice Cream. If you follow me on my Instagram, you will definitely know how much I love ice cream! When I got the invite, I responded in .2 seconds. 5 hour flight to SF on Friday & 6 hour flight back to NYC on Saturday, what a ride!
Alright alright, I know you want to hear about this amazing museum! Here it goes! As I pulled up to the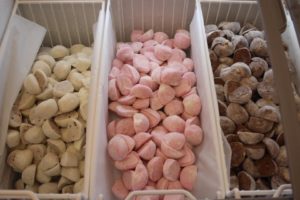 Museum of Ice Cream in my
Lyft
, I could tell it was going to be an experience like no other. A huge pink banner hung from the top of the building and as you walked up to the front door, you could see the magic inside. I got on line and was immediately greeted to start the tour. We were in groups of 7 and I soon became super close with my fellow ice cream lovers. That's one of the best parts about traveling to a new place for a food event, you get to meet awesome people! Room by room, we were greeted by the museum staff. They would tell us about the room we were in and would let us snap pictures. One of my favorite parts about the tour was that we got some ice cream on the way!
One of my favorite rooms was of course the sprinkle pool! It looked like a real swimming pool but instead of water, it was sprinkles! You could say I was in heaven. I took off my bright pink heels and jumped in! I threw sprinkles in the air and snapchatted the whole experience, and I definitely had some sprinkles stuck to me that definitely came home with me to NYC.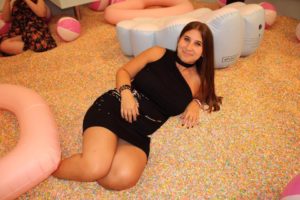 As the tour ended, the gift shop caught my eye. Ice Cream themed sweatshirts, shirts, pins, magnets, accessories, etc. Put it this way, I had to get an extra suitcase to go home with! After I shopped till I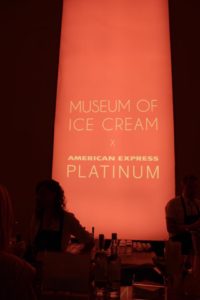 dropped, I was then taken upstairs to the Museum of Ice Cream X American Express Platinum party. Tuna tartare sticks, lobster rolls, and a pretzel wall was everything I needed to end the night! I ate, snapped photos, networked, and hung out with my new foodie friends (as I call them). I was sad to leave the museum that night but knew I had pictures & sprinkles that would last a lifetime.
The best part of my job is being able to experience things like this. The fact that I got to go to San Fran for the VIP opening of the Museum of Ice Cream was an honor in itself. I was the one food blogger from NYC and got to really show who I was and what my brand is all about. I can't wait to continue this journey of mine and continue to share my experiences with all of you! Thanks for reading!