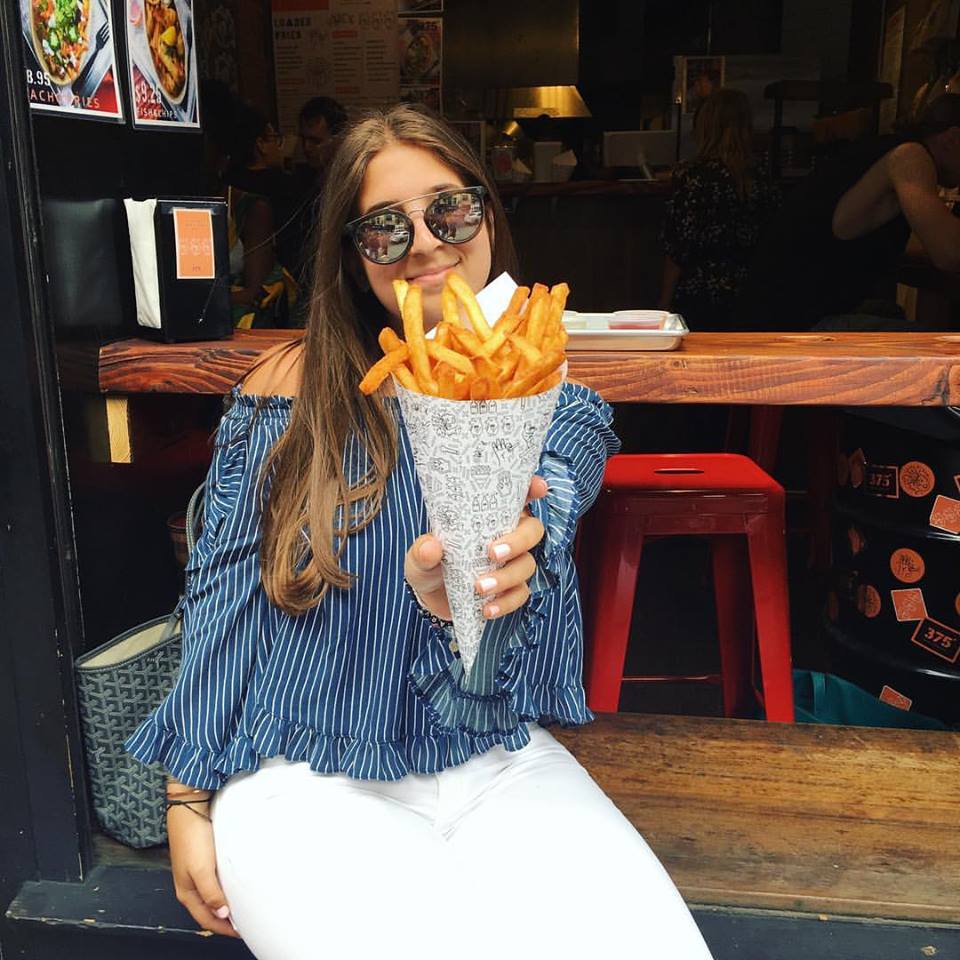 Happy National French Fry day, fry lovers! I know what you're thinking. Where can I indulge in the best fries in NYC? Well lucky you, I have the perfect spots! I got to go around NYC and try a bunch of fries…Who's luckier than me?? Here are my top 3 places in NYC to fulfill your national french fry day!
STK – An upscale steakhouse known for their parmesan truffle fry stack, this place is a must!
375 – A new friterie in LES specializing in thrice-cooked fires. With a variety of 16 house-made dipping sauces. Try the raclette cheese served over Belgium-cut fries and topped with bacon, pickled red onion, cornichons and scallion
Sticky's Finger Joint – Their name ain't no joke, your fingers will be sticky after this meal. Their fries range from savory to sweet, with #fooodieee approved toppings like s'mores, thai fiesta, and bacon and cheese.
So grab a friend, your phone, and your favorite condiment…and enjoy! #nationalfrenchfryday