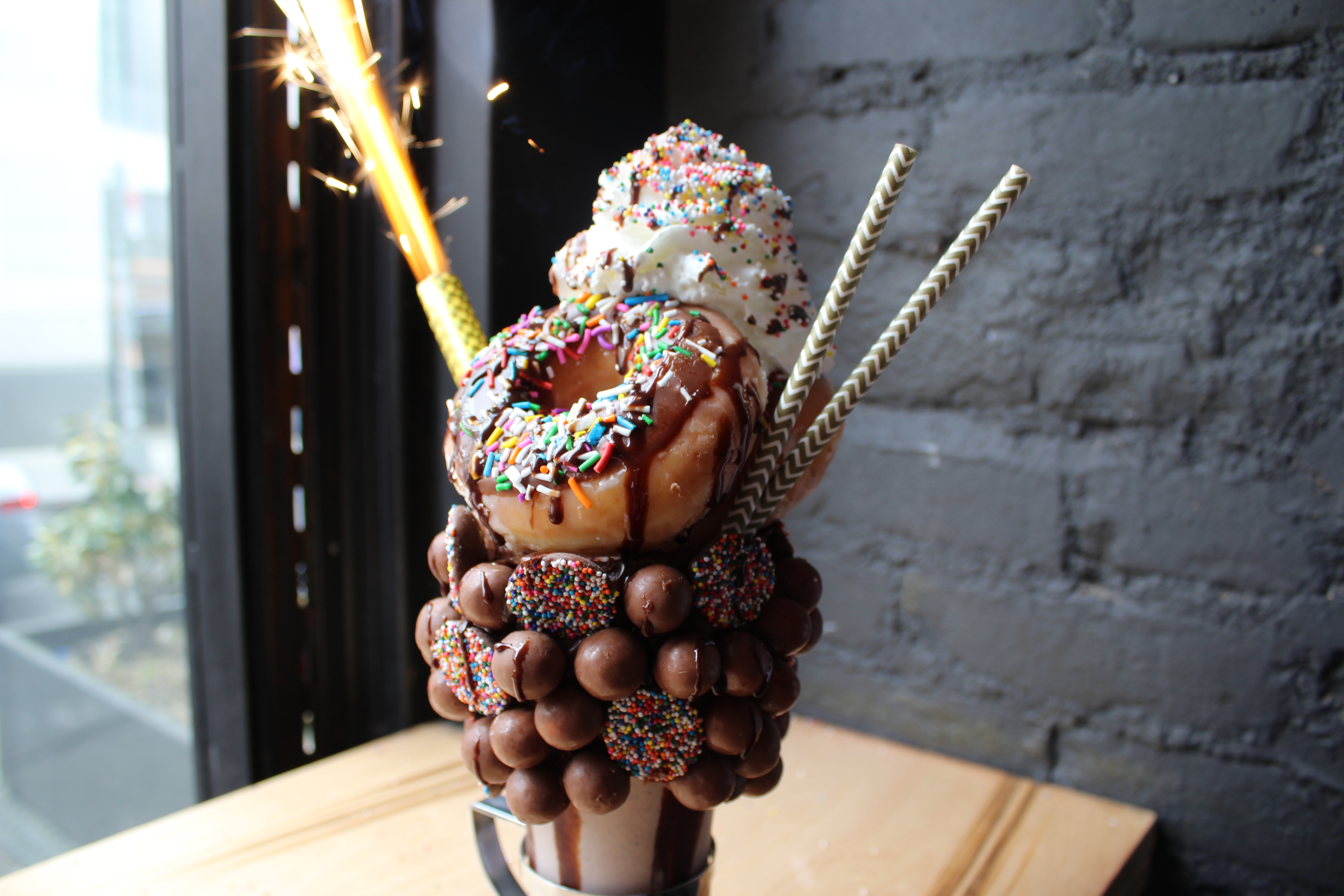 Brings all the followers to the yard.
Sunday was a BIG day for me. I HIT 200K followers on Instagram!! Now one thing you'll find out about me as you continue to read about my different food journeys, I tend to go a little overboard sometimes. I look at it as having fun & others may say I'm a little crazy. You only live once right???
To celebrate this HUGE accomplishment, I did the only logical thing a human being would do. I CUSTOMIZED A MILKSHAKE AT BLACK TAP NYC. I know what you're thinking. WHAT THE??? Yes it happened, and I have no regrets.
CHOCOLATE OREO ICE CREAM, KRISPY KREME DONUTS, WHOPPERS, NONPAREILS, WHIPPED CREAM, AND A SPARKLER! Happy 200K to me !!!